Fat Boys Blob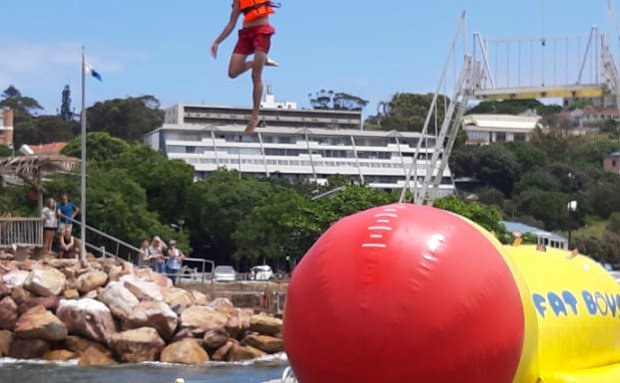 Looking for something really unique and fun to do on your next adventure? A real BLAST!? Our Fat Boys Blob Water Launcher is a huge air pillow that will catapult you higher and further over the water than ANY other inflatable launchpad! The unique shape creates the best energy transfer from the jumper to the person being launched.
No wonder that 2 World Records have already been set with the Fat Boys Blob. And as far as we know we're the only company in South Africa launching in the ocean! A very unique experience in our Mossel Bay Harbor.
This experience is for fun-seekers 7 years and older. As an extreme safety precaution, we always have a lifeguard on duty during launches.