Seal Island Family and Tourist Cruise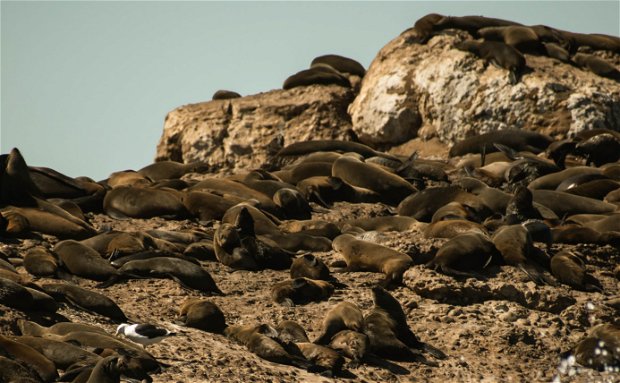 Come see and learn more about our Seal Colony and the abundant marine life, on and around 'their' island just off the Mossel Bay Coastline. The perfect adventure for those who want to experience the ocean, marine life, and the thrill of a speed boat ride
Come see and learn more about our Cape Fur Seal Colony and the abundant marine life, on 'their' island just off the Mossel Bay Coastline.  With guided commentary from your Skipper, experience ecosystem interactions for yourself between the seals, sea birds, and sharks in what is known to be the 'hunting ground of the great white shark' during certain months of the year.. You may even see whales or dolphins if you're lucky. 
Our Tour starts at our Booking office, on Quay 4, at the Mossel Bay Harbor Waterfront. Upon arrival we'll quickly process you, issue you with a life jacket, and escort you to the pier. Once you have boarded our speedboat, Fearless, you will be given a full safety briefing by one of our professional skippers. We then start making our way towards Seal Island and back - the trip takes about 20 - 30 min.
Enjoy the vastness of the deep blue Indian Ocean en-route and back, spectacular views of the Garden Route coastline with the Outeniqua Mountain range as a backdrop. And depending on the guest's preferences we can go full throttle, at high speed, back to the pier, to end the tour on an adrenaline-filled high point.
Bring your camera or phone along (just keep it safe) to capture the perfect nature shot!

This adventure is perfect for those who want to experience the ocean, marine life, and the thrill of a speed boat ride.